Technical Sales: Equipment & Automation
Our team is dedicated to partnering with our distribution and manufacturing clients to solve talent acquisition problems.
Our focus is helping place high-quality technical sales & marketing talent across the US. We work with small, mid, and large size organizations. We uncover hidden talent and creative solutions that increase the value of your organization.
Our core markets are: food and beverage packaging equipment, pharma packaging equipment, medical packaging equipment, primary-secondary and end-of-line equipment, full system equipment, food and beverage process equipment, chemical process equipment, bulk powder handling equipment, labeling equipment, laser equipment, medical device equipment and packaging materials.
Our goal is to partner with you, matching talent, expertise and culture. As specialists in the equipment industry, we understand your needs. We are your one-stop solution provider in the technical sales and marketing space.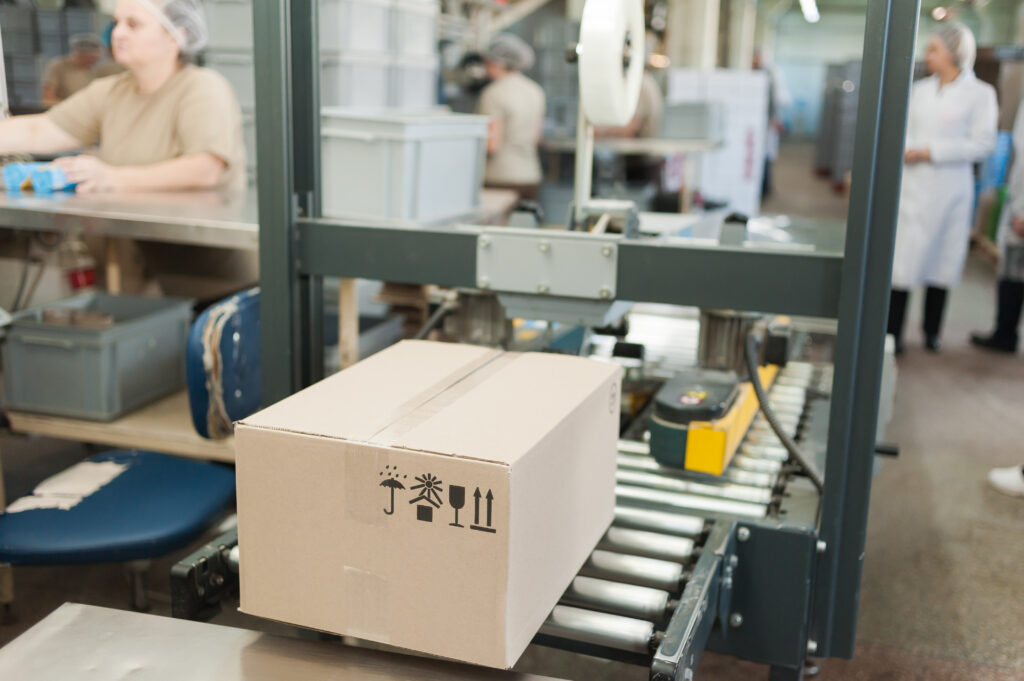 Talent Attraction – We are the partner you just never knew your needed.  Our practice within the firm is quickly able to help our clients understand what they need and who to go after to execute high level goals.  We work in our markets each and every day, which allows us to have an immediate audience for attracting the right talent not necessarily actively seeking out new opportunities.  We partner to attract and retain top talent for clients.  Helping them grow their businesses to the next level.
Confidential Searches – With decades of confidential execution under our belts, as a firm we make sure that our candidate's and client's information and processes are handled with the utmost confidentiality.  We help our clients confidentially upgrade top roles, and entire departments to help them gain a competitive edge for growth.  Likewise, as a candidate working with our firm your search will be handled with the same confidentiality and discretion.
Compensation Analysis – 

In the current "war for talent" candidates are gravitating towards different buckets to make transition decisions.  We are a value-added partner for our clients making sure they are market competitive with the right compensation structure to attract and acquire top talent into their businesses.

Organizational Design – 

Armed with years of experience seeing how many different organizations are designed and how they develop effective org structure to execute goals and initiatives globally, we help our current and future client's build the best structure within their businesses to be both competitive and highly effective against their competition.
Terri Kubicki
admin
Director, Equipment Sales & Marketing Division
Early on, Terri always knew she had a knack for sales. It all started when she took 800 candy bars and turned that into a bike and decided that wasn't enough. She did it again for a new television. Now, with almost two decades of sales, management and recruitment experience, she knows people.
Terri joined The Richmond Group and immediately gravitated toward equipment manufacturing sales and marketing positions. She quickly realized that our name and this role were synonymous with "Partner," "Advisor," "Consultant" and "Confidant." So, Terri fit right in. Terri is the expert in recruiting top talent in sales and marketing positions within an industry that is always competing for the best candidates.
"My ability to better people's lives, positions and careers are what makes this career so fun. Successfully matching candidates is one of the most rewarding parts of my job, but what I enjoy the most, what keeps me going day in and day out; are the conversations I have with great people who truly appreciate the service I am providing and are willing to stretch beyond their comfort zones in order to realize the best possible solutions." – Terri Kubicki
Sales and Marketing for equipment manufacturers is a unique opportunity, one in which Terri has relished in. Unlike many recruiters within this industry, very few understand the need for top sales and marketing talent. Organizations realize this but can have a hard time attracting the best talent. Terri speaks with individuals daily who are not job-hoppers and are genuinely looking for the next, best opportunity. Fortunately, our clients hope for the exact same.
---
Erin Chauncey
admin
Recruiter & Project Coordinator
After graduating from Longwood University with a degree in Therapeutic Recreation, Erin began her career by providing leisure-based therapy for individuals with Dementia as a Certified Therapeutic Recreation Specialist. She then transitioned to work with The Richmond Group as a Project Coordinator and Recruiter in 2022 where she now utilizes her skills to help people find the next step in their career.
In her free time, Erin is very active and enjoys riding horses and volunteering for a non-profit that provides therapeutic horseback riding for people with disabilities. She also enjoys spending time with her family and exploring Virginia wineries.
"Being able to use my skills to make positive changes in peoples' lives daily is what keeps me motivated and driven!"
---