The Life Science division is focused on finding talent nationwide for small and mid-size organizations within the Biotechnology, Pharmaceuticals, Medical Devices and Diagnostics industries.
As you can imagine, each of these disciplines require a certain level of experience and a specialized skill set that the typical "technical" individual may not possess. That is why our Life Sciences team relies on the relationships we have built over the last five decades and extensive research to pinpoint the right solutions for any challenge we face.
Our goal is to deliver top talent to organizations in ways that are the best fit for our client: whether it be retained, contingency or contract. We want to improve the careers of every candidate we speak with and improve the talent pool of every client. We are experts in helping candidates and clients better understand what is in their best interests now and in the future.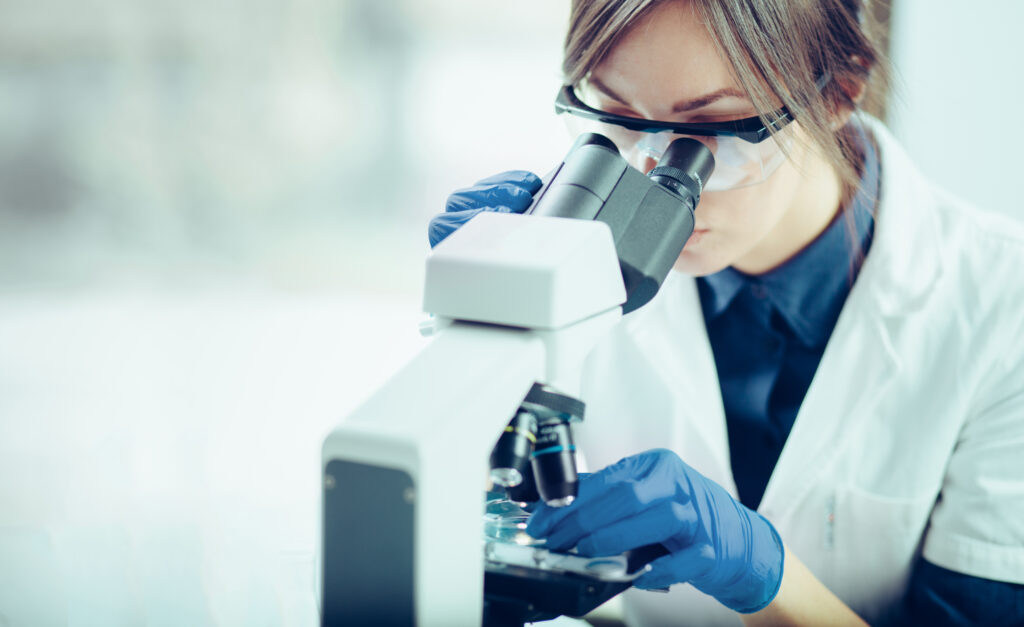 Unlocking Science Through Talent
---
Talent Attraction – We have multiple avenues to find the highly qualified skill sets your biotech, pharma, diagnostics, or medical device organization is searching for. We have a database of 5 million candidates and an in-house research and marketing team to attract the specific talent you need. We then dig a little deeper to ensure we find the right cultural fit for you.
Range of positions– In our life sciences division, we pride ourselves on finding talent from the bench to the C-Suite. A brief example of some roles we serve are: SRA, (Senior Research Associate) CRA, (Clinical Research Associate Scientist), Bioanalytical Director, PM, (Clinical Project Manager) VP of Regulatory Affairs and Executives. (CSO, CMO, CEO)
Compensation Analysis – 

We establish the current market compensations with our clients to ensure our candidates are getting fair market value. Our life science

 team

's

 compensation analysis also enables 

our clients 

to 

attract the level of talent they desire. 

 

Hiring Process Analysis – Life Sciences provides our clientele the opportunity to take a step back and analyze potential pitfalls of how they attract talent. In doing so, we can co-create a process that is more conducive to success in this highly competitive marketplace.
Shawn Barley
TRG Search Experts
President, Life Sciences Division
Having joined The Richmond Group USA back in 2001, Shawn has certainly experienced the ups and downs of the Biotechnology industry. Yet, even after all that time, he continues to record top performing results and receive nationally acclaimed awards.
Our work helps to save lives and cure diseases. How often have you heard a recruiter boast that statement? With every successful project and search, Shawn improves lives and the chances of continued life. Knowing that we truly can and do make a difference makes everything about this profession worthwhile and extraordinary.
"There is no other industry in the world that I can directly see the impact I make and the quality of my work. Within my field, I am saving lives and curing diseases. Typically, those quotes are heard from doctors. But, I am in the unique situation of directly influencing the success of an organization and their ability to do just that, save lives and cure diseases. Nothing is more rewarding than hearing the stories and accounts from the companies that realize how significant the right individual can be in any situation." – Shawn Barley
Life Sciences is one of the most unique and knowledge driven industries in the marketplace today. Over the past decade we have served this industry, we have observed countless organizations battle each other for top-tier talent. Being experts at identifying the fit between employer and candidate takes more than just the drive for success, it takes a true understanding of the needs and wants of both clients and candidates. At TRG, we have developed the industry relationships and superior recruiting skills needed to succeed within this field for our clients and the candidates we bond with.
---